Find out how you can save up to $2,500 on closing costs, today
With zero obligation or commitment
Close faster and save more, using Scout.
Scout helps you with everything from obtaining an accurate home valuation to selecting the best agent, and saves you time and money in the process, at no cost.
Scout clients have saved over $3,500,000 using our service
How Scout Saves You Money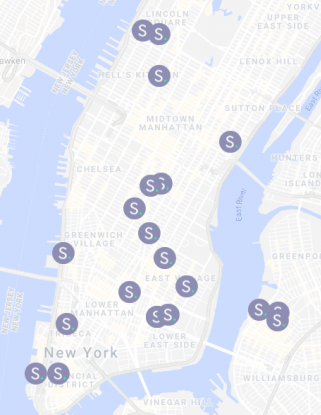 Scout gets a referral fee when a deal closes and we pass a portion of that back to you as savings, so our services are always free and you'll end up making money by working with us. Scout also partners with local vendors to provide savings on everything from moving, to legal fees, staging, and storage.
The Best Service. Period.
Scout is performance-based, objective, and free. After you tell us about your needs, we analyze performance of millions of agents' sales. Scout shows you only the best-performing agents and lets your select the right one for your home sale. We even help you interview agents and negotiate a listing agreement, saving you time, money, and hassle.
"I struggled for a year and couldn't sell.
Then I joined Scout and sold within a month."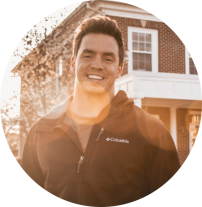 "Real estate in NYC is a nightmare. If I didn't have Scout, I'd be calling random websites and not knowing if I could trust people, or see their stats without asking and then trying to understand them. It's the Uber of the real estate market and I recommend Scout to everyone.

The data is efficient and high quality, the customer service is excellent, and the site is user-friendly. The concept is much needed and totally disruptive in the space."
Learn How Scout Makes Real Estate Simpler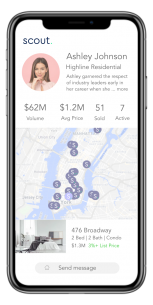 Start with the right partner by your side
Scout works alongside you to navigate one of the most complex and overwhelming times in your life - selling or buying a home. By providing the right tools and advisors we've helped thousands of homeowners navigate the process with ease.
* Cash back amount is based on sale price of home sold or purchased and cannot exceed $15,000 per transaction. Real estate agent fees may still apply. A cash back offer is not available in some states. In certain states, a gift card will be issued that is accepted at specific retailers. State regulations may limit the dollar amounts / type of incentive or ban any rebates altogether (Alabama, Alaska, Iowa, Kansas, Louisiana, Mississippi, Missouri, Oklahoma, Oregon, and Tennessee). Please check with the program coordinator for details. You must be enrolled in the program and be represented at closing by an approved agent with a participating real estate firm in order to qualify for the rebate. Rebate not available to sellers in a short sale transaction. In certain states buyers may need seller cooperation in order to participate in the rebate program. Availability restrictions apply. Transaction rebate tiers: $250 back, up to $100,000; $500 back, up to $250,000; $750 back, up to $500,000; $1,000 back, up to $800,000; $1,500 back, up to $1.5M; $2,500 back, over $1.5M; inquire for additional amounts.